Women's Newfound Love – Flannel Shirts!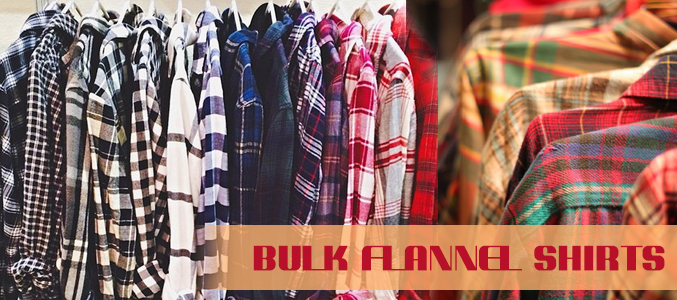 Fashion blogs and magazines are filled with a lot of excitement about the major comeback of the flannel shirts…but, were they really ever gone? Plaid shirts have always been around since like the '90s and only major difference is the color palette and the variety of styles that they're available now. Previously, flannels were strictly reserved for the male gender but owing to the huge demand for the other gender, designers and manufacturers have started increasingly investing in making flannel shirts for the fairer sex that only really differs in the cut and fit.
What's Not to Love About Flannels?
Flannels keep you warm during the winter and fall seasons, lightweight flannels keep you cool during the summer season. Guys look super hot in them and girls look hipster, chic with a killer attitude. It can be just as easily dressed down as up and is the go-to staple for all! Cheap flannel shirts for men are not going anywhere and well, guys already know how to look a chick-magnet wearing one of those, let us give the girls a few pointers on how to look like a million bucks donning the trend that was previously male-dominated and stubbed as too "masculine".
Shake Up That Pencil Skirt with a Plaid Shirt
Pencil skirts are super feminine and it goes together with a flannel shirt like salt and caramel ice-cream. No matter how weird that sounded, it is actually really good and totally on-trend. Instead of walking out all girly, with a shirt tucked in the skirt, it would certainly bring a sort of edginess to the overall ensemble. Complete with a handbag or clutch, pair of heels and wayfarers, and all eyes will only follow you.
Show Some Mid-section Love
Turn your plaid shirt into a crop top this season and flaunt that really flat stomach! Unbutton the last few buttons and tie it up in a knot. Pair it up with denims, shorts or skirt and accessorize it with a snapback hat, simple chain and be the hottest thing on the street!
Wear it As a Jacket
Pop the flannel shirt as a jacket on top of a white tee and blue denims. To add a dash of color to the entire outfit, go for plaid shirts that are dyed in two different colors or the checks are in gorgeous, bright color combinations.
Use Your Old Flannel like a Scarf
Once you've worn the shirt too many times and think it's time for it to go, you can try this – make a scarf out of it. Just cut the sleeves and buttons, cut out two squares and sew them up together. Wrap it around your neck and paint the town red with your hipster look!
It doesn't matter whether you wear it tucked in or out, with jeans or shorts, dress or skirts, plaid shirts look great on just about anything. So without further ado, stock up on bulk flannel shirts and be the envy of others.