Best Ways to Pull Off a Stylish Dress Shirt Look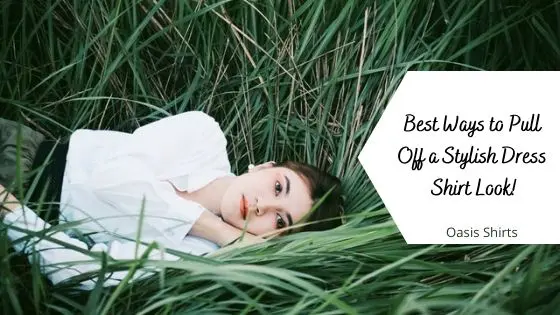 Whether you refer to it as a dress shirt or simply a button down shirt, this specific men's clothing has been a staple since time immemorial. The style and ways to wear these shirts have been evolving ever since and this blog will help navigate through finding the right dress shirt and fit for you, and how to wear them in every situation.
To help you create the best dress short look, we have mentioned some style tips that you can look through in the blog. Retail business owners who wish to invest in such apparel can get in touch with a popular dress shirt manufacturer for the same.
Regular fit
The regular fit is meant for gentlemen who have more a husky build and need a little extra room in the body everywhere. This fit is usually meant for guys who are not completely comfortable showing off the shape of their physique. Tucking in this fit often results in a baggy waist. So, the regular fit is a great idea to be worn with trousers.
Slim fit
The Slim Fit is meant those skinny men who do not have too much muscle definition in the upper body but do have a slim waist and figure. The slim fit is meant to worn very tapered and hug the body. Depending on your waist size, tucking in this type of fit will hug the waist and torso closely.
Athletic fit
The Athletic Fit is a relatively new fit that is meant for athletic guys who have a bigger upper body with a narrow waist. This fit provides more room in the upper body while retaining the extremely tapered waist like the slim fit. The athletic fit is meant to be worn relatively snug to really show off their body physique. In fact, depending on your waist size, this fit will yield the best tucked in dress shirt.
Contact one of the popular dress shirt & custom polo shirt manufacturers and browse through the vast assemblage of trendy apparel pieces that the supplier has in store. All you need to do is look through the unique clothing collection and select from an array of products that appeals to your business needs.