Why is The Best Performance Polo Shirts Wholesale Collection A Big Hit?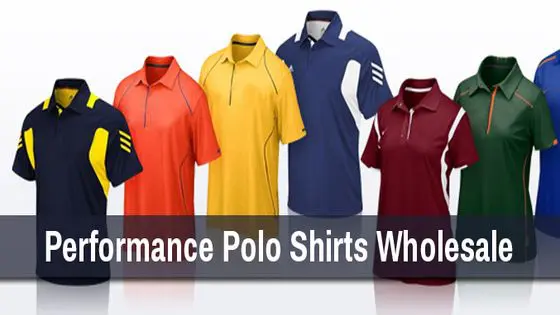 It is because they are changing the fashion world and giving us an all new way to enjoy comfort in style! Polo shirts have always been a great summer staple for men, especially when it comes to casual dressing. However, the 21st century latest polo shirt collection is not the regular cotton polo shirts. The global manufacturers and designers, are passionately crafting something or the other every time, to offer the fashion devotees something new every season!
Hence, the introduction of performance polo shirts wholesale collection, in the vicinity of fashion world, which particularly deals with what is cool, casual and significantly comfortable. The moisture wicking property is the featuring of the performance polo shirt and tees that has created a dramatic change with the emergence of new fabric technology.
Performance Polo Shirts Wholesale Are the Must-Have Logo Apparel For Corporate Companies
Yes, it is a fact! The corporate companies are inclining toward the niceties of the semi-formal polo shirts, mesh fabric polo tees to the sports dry-fit polo pieces and making it their other formal uniform. The polo shirts at is best performance make it easier for employees to keep cool on such dramatic hot weathers. The indefinite reason is the comfort factor, which is the top priority of workers. This is not just restricted to the 9-5 schedule, but is patronized by them even outside workplace.
What is the Performance Polo Shirts Wholesale Array Made of?
The high-tech collection of polo shirts are made of polyester and which is why your shirt stands the numerous washing machine cycles, yet remains wrinkle-free. That's not it, the polyester fabric gives the final product a sheen finish leaving the texture smooth and soft.
For those who had a hand on the moisture wicking polo shirts, prefers it more than the traditional cotton polo pieces, because of the enhanced fabric, higher breath ability and ultimate sense of comfort.
Performance Polo Shirts Wholesale Assortments
From silk touch to the dry-tech mesh till the sporty dry-fit polo shirts the durable moisture wicking shirts are fuss free and wrinkle resilient. Thanks to the latest technologies the print and color is long lasting retaining its professional look. The dry-mesh polo shirts get additional ventilation featuring with the strategically placed panels, plus the stretched gusset multiplies the mobility.