Top 4 Celebrity Style Probes with Striped T-shirts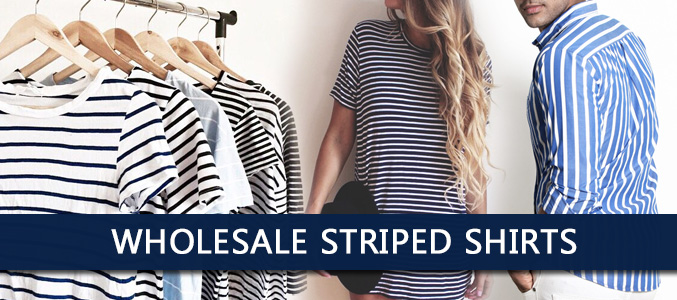 Classic, timeless and versatile, striped t-shirts are the perfect wardrobe staples for most women. But what's more is that Hollywood celebrities are giving it a thumb up and curating a style statement with it that's novel and steeped in exclusivity. So whether you like east coast preppy or Parisian chic, a brief guide on the following celebrities can certainly help you get the fashion tricks with your basic striped tees.
Miranda Kerr
Miranda Kerr has often been photographed in her black and white monochrome striped t-shirts. While she sports one for a casual day out with a pair of skinny jeans teamed in, she adds an oversized tote, wedge sneakers and aviators to notch up the glam factor even in her off-duty style. However, you can also play with patterns and throw a light jacket or a trench coat in winter just like this former Victoria's Secret model who catches on to the oomph factor with ripped jeans and flats with leopard prints.
Retailers can also impress their customers with wholesale striped shirts that Miranda Kerr has been found wearing for different purposes, from shopping to airport sites.
Diane Kruger
For Diane Kruger striped t-shirts are a wardrobe staple. Recently she has been spotted in her comfortable monochromes in the Los Angeles airport while returning from her Parisian getaway. While the world digs into her perfect combination of stripes, skin-fit jeans and suede booties, she taps into the French vibe and demonstrates a versatile style with her exclusive bowler hat and white rimmed wayfarers. However, you can also take inspiration from her Paris to LA look book or try matching your tee with a billowy skirt in floral prints, printed flats, black satchel and oversized sunglasses just the way she blows her charm during the day with striped t-shirts.
Rosie Huntington-Whitley
Hollywood celebs seem to have perfected their airport styles with snug and comfy striped tees that enable them to be prepared for the paparazzi on arrival. Now if there's one actress who has been doing this any better, it is Rosie Huntington-Whitley. She wears her back and white stripes with lots of swag and teams up black leather pants, grey duffle bag, maroon hat and aviators to complete her simple yet oh-so gorgeous look. You can also give a jolt to your classic style and toss off a bold and sexy look with a striped t-shirt, short black leather skirt and leather boots when you are going out on a date.
Kylie Minogue
Kylie Minogue sure knows how to do a blow job with her striped t-shirts. Her wardrobe comprises of various colors like red and blue, besides black and white combo that says a lot about her personal taste and choice. The singers often work her striped tees with denim pencil skirts and jeans and complete the look with strappy espadrilles or ankle booties.
Bulk purchasers can stock up on these wholesale striped t shirts and help their consumers channel this nautical-inspired look during the day.