Things to Keep in Mind When Choosing a Shirt Manufacturer for Your Business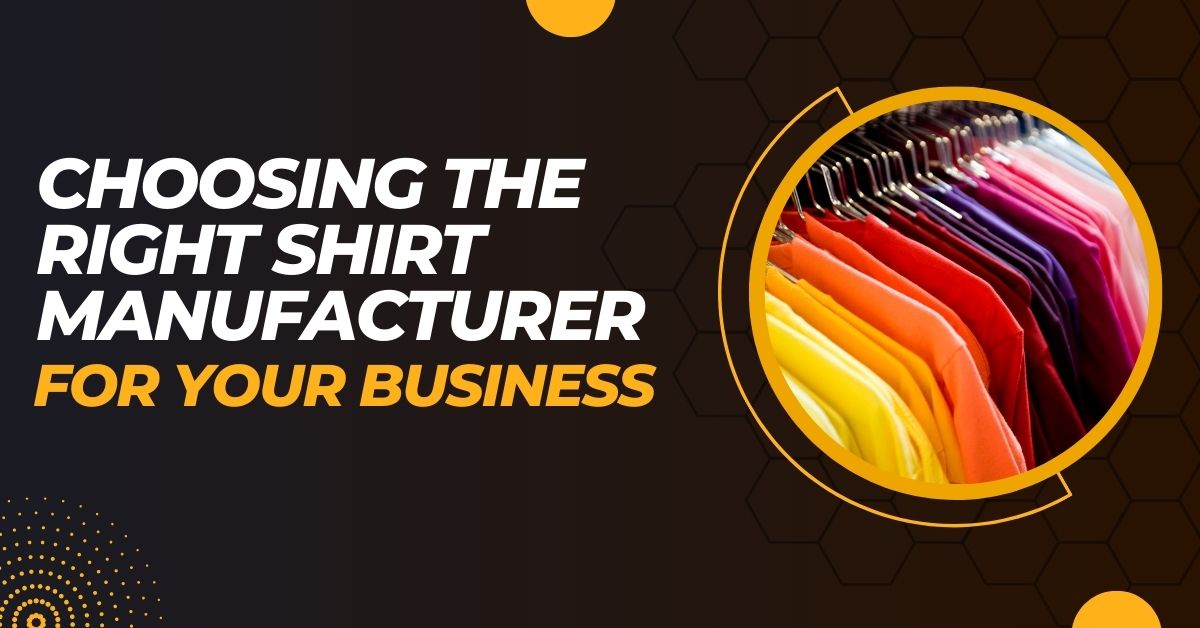 If you want to make your business a hit, your shirt collection the talk of the country, then getting in touch with a reliable shirt manufacturer is crucial. A shirt manufacturing company generates shirts for all retailers, business owners, and bulk buyers. Once you choose a hub, you will have to give them the designs, fabrics, and project specifications for them to start working on your order. One of the most distinguished shirt manufacturers USA sources fabrics for you and crafts the best products at a reasonable price!
Memorize these points if you want to work with a fine shirt maker
There are several things that you need to do when choosing a shirt producer for your brand:
It's vital to check whether your shirt manufacturer specializes in the products you sell. It can help you make the shirt maker understand the vision of your brand. In addition, the manufacturer that specializes in your items will have all the equipment, tools, and relevantly-skilled workers. Avoid working with amateur people and stay away from false claims.
In most cases, you need to agree with the minimum order quantity that is kept by the manufacturer. Make sure you understand and are confident about your brand's selling capacity before going ahead with the MOQ decision. You can always try and talk to your shirt supplier if there is any issue.
These days, most wholesale shirt companies understand the budget constraints of small businesses. If the manufacturer allows then it's always good to negotiate the minimum order quantities as per your business needs. Discuss the MOQ with the company to lessen the chances of capital loss before finalizing the order. If you are working with any overseas manufacturer then you can also negotiate on the shipping fees.
It's important to understand the production capacity when choosing a shirt supplier for your business. Discuss with the manufacturer about your future business targets. Go for a company that can grow with your brand. You might have to start the search from scratch when your brand grows if you don't consider your future expansion plans with the shirt maker now.
You need to think about the production process. It will largely depend on your product requirement. Whether you want to directly manufacture your designs or you need the company to design your products, be clear and communicate about the production process.
At the initial meeting with the shirt manufacturer, you need to enquire whether they can show you their work portfolio. Nothing can be better to check the quality. Never believe in just spoken words.
Looking for an earth-friendly shirt maker will make sure that your products are generated ethically. Check whether the unit holds any green certificates, what steps they take to reduce their carbon footprint, what their labor standards are, and how they source their fabrics.
Are you a private label business owner dreaming to start your own independent shirt store? Now is your chance to connect with a well-recognized private label shirt manufacturer! Other than designing logos, tags, and labels, such a supplier offers full customization solutions as well!