Purchasing Polo Shirts- Keep 3 Important Things in Mind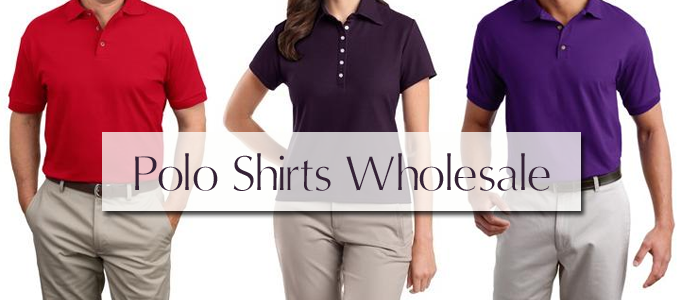 Classy and versatile, polo shirts enable a man to dress up and down based on the event and purpose. They are designed in such a way that they provide maximum level of comfort while rendering a smart look. So if you are attending a business affair or spending time with your friends in the weekend, they are perfect to go with a wide variety of occasions. Each, in spite of having the basic style, differ from one another in terms of fabric, color and design. Since every polo tee is different from the other, it is quite important for men to select the ones that fulfil their requirements. Here you will find some guidelines which will help you find the right ones for your occasion.
Fabric types
The first and foremost thing to watch out for is the type of fabric used to make the polo shirt. This greatly affects the comfort and breathability of a shirt. Here's a look at some of them.
Pure cotton
No other fabric even comes close to cotton since this is highly capable of providing utmost comfort as well as moisture-wicking. As a result this is more sustainable and durable than other types of fabrics.
Blended
Not as comfortable as cotton, but a blend of cotton and polyester is perfect to resist wrinkle and stains while coming pretty inexpensive to the pocket.
Jersey knit
With the advancement of technology many online manufacturers are now using jersey knit to make the shirts more breathable and softer on the skin.
Those sports team owners who want to offer their players with the best quality polo uniform shirts wholesale are required to contact a wholesale supplier online and place their orders in bulk.
Silk
The most expensive in the lot, silk is comparatively more lightweight and breathable than genuine cotton with the downfall of getting wrinkled and stained pretty easily. However, the ones made of silk are preferably worn for special occasions like parties.
Fit
The appearance of the wearer relies mostly on the right fit of the shirt. While a large tee ends up making a man sloppy and unattractive, a tight one makes the wearer uncomfortable, restricting the movement of arms as well as breathability. So you must pay attention to the right fit as well as purchase those that fall right above your back pockets.
Style
It is solely the personal preferences of the wearers that the style of these shirts depends. For instance, performance polos have better breathable weaves which enables them to protect the fabric from the harmful UV rays and stain, rendering them more sustainable and durable over the years. Apart from this, you can find them in different striking colors like red, green, blue, black and white and prints such as floral and abstract which are perfect to give a drooling look when paired up with the right jeans, shorts or chinos.
Retailers and business owners can lay their eyes on the countless options, available at the online manufacturing hubs of polo shirts wholesale.