Know Your Flannel Summer Alternatives Before Its Too Late!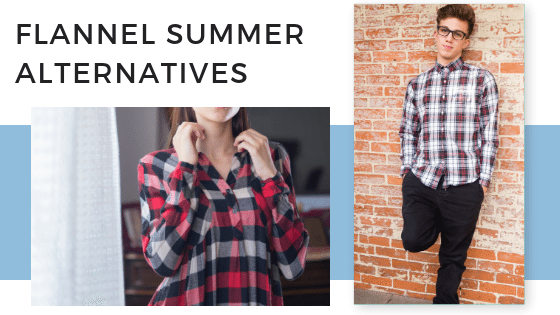 Are you too much into flannel and love to wear it for every season? But you can't right? Because flannel is more of a winter clothing and it gets to unbearable to wear in the sun. so, what do you do? Stop wearing things you love altogether?
Of course not silly! You find out a way to enjoy the same plaid designs, just with different, more summer friendly fabrics.
So, what are the alternatives of wholesale flannel shirts during the heat season? Let's take a look –
1. Cotton Flannel Designs
Cotton flannel designs are definitely one of the best options for summer and it is easily available with all kinds of retailers. It is perfect for the summer weather and you can really have a gala time wearing it and layering it with other t shirts and denims.
The fabric is basically given a flannel-ish texture and print – something that loyalists of flannel absolutely crave for. You can find all kinds of options in the checkered patterns and that is what makes this variant even more exciting. From now on, beating the heat in flannel style is not going to be hard at all!
2. Flannelette
Another lighter, more summer friendly variant of the blank flannel shirts wholesale is the flannelette. It is mainly made of weaved cotton and other cool fabrics that make it perfect for the tartan patterns and yet take nothing away from its comfort during the hotter months of the year.
Flannelette is cheaper and easily available in most stores and that is one of the main reasons why it is called that – a word closely derived from the original fabric in question. You can find all sorts of color options as well and even monochrome flannelette shirts are a reality today!
3. Microfiber and Synthetic Flannel Variants
Like every other fabric today, even flannel has a synthetic alternative that is much lighter on the body and makes for a great wear. These fabrics also dry sweat faster and make your experience a lot more comfortable in the heat.
Also, the quick drying feature makes them multiple wash friendly and after each wash, they are as good as new. Synthetic flannel variants are used largely all over the world today and that is one of the main reasons why people cannot get enough of it.
Now that you know all about the different variations of flannel and which ones you can wear during summer, what are you waiting for? Get in touch with your nearest retailer and get yourself a couple of flannel shirts to enjoy the essence of the cowboy and the lumberjack even in summer,
P.S.: Don't forget to style it right or you might end up looking like a dorky uncle – and no one wants that for sure!