A Guide To Pick The Right Polo Shirt According To Your Body Type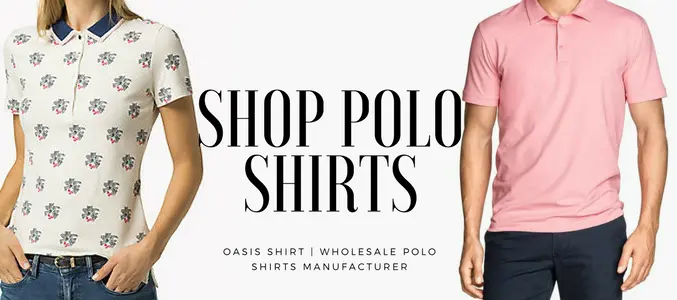 One good thing about summers is that you get to wear polo shirts. The power of polo is too hard to ignore. Want to get at par with the polo shirt trend? But don't just slip into any polo shirt. If you want the appeal intact, then be clever enough to pick a version that complements your body type. Here is a guide to picking the right polo shirt according to your body.
Body type 1: Tall and Skinny
If you are long and slim, make sure you pick a polo shirt that remains close to the body, especially around the chest. For most tall and skinny guys, the problem area lies in their short arms, which looks less proportionate compared to the rest of the body. Make sure that the sleeve taping stretches less to hold the shape. Dark solid colors again are a great pick because its create an illusion of covering a boarder surface area. Get custom polo shirts in navy as it is impeccable and suits all types of occasions without any hassle.
Body type 2: Tall and Athletic
Being tall has its own perks, however, you can't overlook the fact that you have long arms as well. and assuming you already have muscles, the sleeve of the polo must be done right. Rather than opting for something that is extremely small, go for a length that makes you feel comfortable. Mid-bicep is a great way to highlight your muscles while adding the right illusion to your arms. Spread collars will take away too much attention from the sleeves. The overall length of the polo shirt should again be such that it allows you explore both worlds of tuck and untuck. Lighter, tonal shades will add the right amount of drama to the appearance.
Body type 3: Tall and Dad Bod
Men with dad bod usually have two main problem areas- the (ever growing) belly and broad shoulders. The polo shirt you pick should be designed as such that it allows the mid-section to be comfortable without making the rest of the body look sloppy. If you are trying to divert the attention from your belly, make sure you display the thinner body parts like arms and neck, but avoid unnecessary details. A simple chest pocket can work the charm. Bright and fun colors like teal should be your primary choice. Also, accentuate your natural waistline rather than hiding under layers of fabric.
Body type 4: Short and Muscular
Guys who are muscular often make the mistake of picking clothes that are a size up. But being muscular is different from being oversized. The only rule of wearing a polo shirt is to be mindful of the fit. So, the first thing you need to do is (and if you have been oversized clothes) cut down the size of the polo shirt. A narrow fit will do you justice. Color block patterns work perfectly for this body type. Minimal detailing allows the natural charm (read muscles) to be more apparent, lending it a sporty yet refined appearance.
Body type 5: Average all-around
When you fall in a category that says all-around average without mentioning any specifics, don't be disheartened. It just means that you have an average build- be it your height or your structure. It is a blessing in disguise, simply because you can style anything and everything without having to worry about it. A dark polo shirt with playful yet elegant (versatile as well) prints is a welcome break from the otherwise common solid versions. Dark background gives an elongating illusion to the short torso, while it looks office ready as well.
So which body type do you belong to? With all these information, the next time you buy a polo shirt, make sure you have these points in mind to get the polo shirt game on point. Reputed polo shirt manufacturers have the best pieces, suiting all body types, displayed in the inventory. Interested retailers can make a bulk purchase today at a discounted price.
AUDIO VERSION:
A Guide To Pick The Right Polo Shirt According To Your Body Type