How to Use Your Oversized Flannel Shirt This Season for a Diva-Inspired Look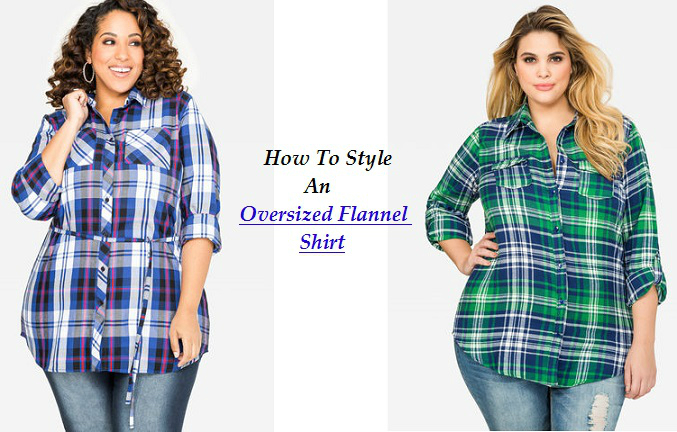 An oversized flannel shirt is often the focal point of antagonism because women are not sure how to wear them. Unlike a fitted flannel shirt, an oversized flannel shirt needs a little more work than usual. They have to be coupled perfectly. Instead of giving you proper clothing combinations, here are ways you can experiment with them. Keep reading to know more.
Two oversized clothes make for one spectacular finish. Thus, we put together an oversized knitted cardigan in white and an oversized flannel shirt in red and black plaid. That is it! No other clothing pieces are required for that will add bulk to the clothes and your silhouette. Let the cardigan and the flannel shirt sort out their own charm. You can accentuate the look using accessories. For instance, use a pair of knee length boots in black to add to the style quotient of the appearance. Aviators, some junk jewelry, and an oversized bag will only complete the look.
But nothing beats the simple basic. Yes, we all are aware of that! If you are not a fan of oversized clothing, then wear your black oversized flannel button down like a jacket over a solid white tee. A pair of black jeans, black ankle length boots, and a black textured bomber jacket will complete this effective but otherwise humble ensemble. The monochromic effect looks great and endearing. For that extra touch of warmth, you can wear a black beanie, while setting your locks free. Flannel shirts wholesale manufacturers have a colorful assortment of flannel shirts displayed in their catalog.
Change of one accessory redefines the look. So if you love dressing up all grungy, then wear a pair of black ankle length boots with your jeans and flannel combo. To instantly turn it into something more fashionable and chic, replace your ankle length boots with a pair of knee length tan boots. One switch and you will be transformed into an "elegant" lassie from a "don't care classy" chick. (For this one, it is more about the accessory and not the flannel shirt in itself that plays the hero).
And an extra bit of classy can never hurt anyone. So put together your solid black jumpsuit with a red plaid flannel shirt and a pair of ankle length booties. You will be surprised at the charm it weaves around the onlookers. Let your oversized flannel shirt be the anchor of the appearance, hence, be a slight bit careful about the texture of the button down. Red plaid should do the work flawlessly!
Also, you can't stop taking inspiration from the constant changing dynamism of streetwear. And streetwear is completely indicative of putting together pieces that ideally don't go with each other. Since athleisure right now is the latest trend on the streets, pick your yoga leggings in black and wear it with a blue plaid flannel shirt with an oversized fit that flatters your body. This odd combination has a way of garnering all the attention it deserves. You can further wear a pair of knee length boots to give the ensemble an undeniable panache.
Hence, it can be concluded that flannel shirts, no, oversized flannel shirts, if worn correctly can help you channel your inner diva and help you become a star in your own right. All you need to do is wear the shirts correctly. Take inspiration from the clothing ensembles mentioned here and make this season a memorable one (complain, if you don't get the desired attention!)
Custom flannel shirts of different shades and textures can be purchased in bulk by the retailers from the manufacturers in bulk at discounted prices.
AUDIO VERSION:
How to Use Your Oversized Flannel Shirt This Season for a Diva-Inspired Look