Top 4 Trend-Setting Shirt Designs From Bulk Clothing Manufacturers!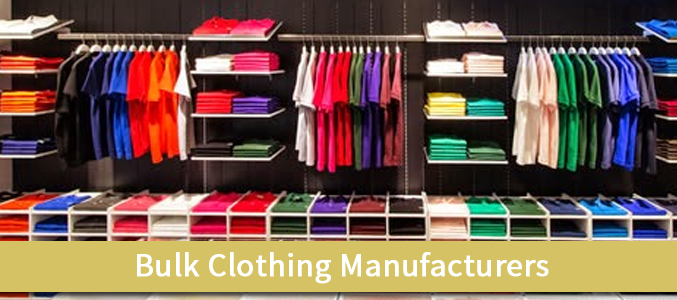 The most common outfit for boys have always been the smart-looking and easy-to-wear shirts which give them a formal and tidy appearance. Now that any clothing is a part of fashion and is subject to constant change, shirts have also gone through some major transformations. The expert designers have brought some new patterns, blend of some light and dark shades as well as some intricate works in the shirts.
Being in fashion can always give you some extra score, whether you are going for a date or an interview. So, to make yourself aware of the latest trends and pace ahead of time, keep reading!
Floral Prints: Break The Convention!
"Boys can't go floral" is quite a cliché now! Rather, floral prints have become an integral part of men's fashion. The bulk clothing manufacturers have included some exclusive and eye-catching floral patterned shirts which can afford you a graceful and relaxed appearance worthy to be flaunted. So, break the convention and slip into your floral print shirt.
A little Advice – It will be best if you wear them at beach parties as it will suit the chilled-out ambiance!
Pastel Shades – The Urban Effect:
The pastel shirts are a new trend widely embraced my men of all ages and ethnicity. Although designed as a party wear, these pastel shaded shirts have a mellow exterior which pleases the eyes at one glance. Adding a pinch of modernity to one's persona, these shirts are best for the urban men who love colours soaked in elegance. The top-notch bulk clothing manufacturers have brought a subtle array of pastel shirts that which can really make a store popular with its own attractiveness.
A little Advice: Pair up pastels with neutral colours and be the drool-worthy dapper you always wanted to be!
Slim-Fit White Shirt – An All Season Choice!
You work out every day, tone up your muscles but your loose-fit shirt covers it all! A sheer wastage, isn't it? Here is a solution that you will go gaga for – slim-fit white shirts. Formal and classy, lightweight and soothing – you don't need any extra effort to carry it around, it is itself a style statement.
A little Advice – White shirt is best suited with colourful bottoms, but do not overdo as it will mess up the elegant essence of the serene base.
Terrific Tie And Dye Shirts You Will Die For!
Tie and Dye is like the old wine in new bottle! This traditional printing technique is now used by almost all the bulk clothing manufacturers to give their garments a new look. The vivacious colours and patterns have made tie and dye shirts something you would love to have in your wardrobe.
A Little Advice: Keep the bottom plain and simple and turn the focus on the mesmerizing prints!