How Wholesale Clothing Suppliers Are Making Custom Fashion Mainstream!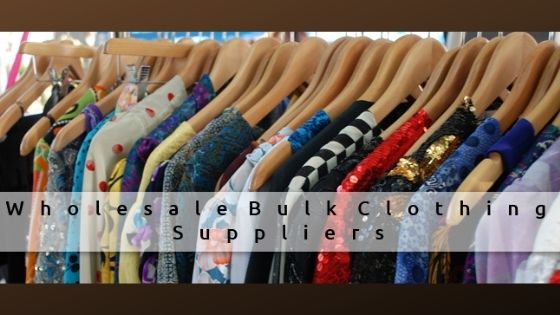 Few years ago, nobody knew that availing tailor-made clothes can be so easy as clicking few buttons on the keyboard. Finding the right couturier and getting your pieces ready to wear was no less than a tussle. As the number of clothing suppliers are increasing, they are offering more scopes for the fashion designers to flourish.
These fashion clothing manufacturers have also started offering customized services which can cater to the individual needs of the customers. Now that the expert tailors are available within a click's distance, custom fashion has taken the centre stage. Almost each of the top brands are creating their own designs every season and placing their orders with the top customized wholesale bulk clothing suppliers.
Read on to know how the manufacturers are making custom clothing a mainstream fashion trend.
They Have Variety Of Options:
The best thing about the wholesale bulk clothing suppliers is that, they offer a variety of designs in terms of colour combinations, patterns, sizes and shapes. If you want to customize shirts for your clothing brand, then you can easily browse their websites and choose from their wide range of collars, sleeves, cuts and colours which can make your shirt absolutely unique. To add to that, if you are looking for the promotion of your brand, you can get your company name and logo printed upon the shirts. These customized products come at reasonable prices, unlike the ones you will custom-design with the individual tailors.
They Have Expert Tailors To Work For Them:
Most of these wholesale bulk clothing suppliers are backed by a team of professional designers who not only create new designs but also follow the ones that their customers upload. Yes, their tailors are highly skilled and they can easily understand your needs. Whether you are making clothes for your own business organization or willing to launch your latest designs, take help of the best tailors only with the top clothing companies.
Sports Team Jerseys Are On Trend, Too:
Since when sports clothing has shaken hands with fashion, the sports teams have started experimenting with various new designs to give themselves a new identity. However, sports jerseys are no longer restricted within the boundaries of the playground, now the fanatics too are sporting their favourite team's jerseys. Mostly, sports teams seek customized services of the top manufacturing companies. They create designs and takes help of the expert tailors to get it printed on the team jerseys. Some retailers are also filling their stocks with the stylish team jerseys customized by the expert tailors.
Fashion Clothing Brands Are Using Customized Designs:
Not just the sports teams, the fashion clothing brands are also using the customization services of the reputed wholesale bulk clothing suppliers. They are choosing the easier way of creating the designs and uploading it on the web page. Within a few days, they get their products ready!