2 Easy Ways to Increase the Profit Margin from Your Clothing Wholesale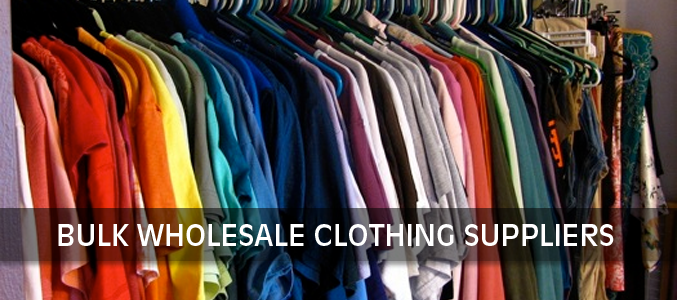 It is no secret that year's back- and even today- small businesses would find desperate ways to up their profit margin from their clothing wholesale. They would-
Buy the cheapest of clothes;
Sell at very high price range;
Buy from the local manufacturers;
Choose wholesale whose quality is poor; and so forth.
As delightful these ways may be (sarcasm), there are few other ways that can help you increase your profit margin and reduce your hassle of doing business considerably; ways that are easy and more ethical.
Contacting top bulk wholesale clothing suppliers
Many small businesses and bulk buyers, for whatever reason, believe that buying their wholesale from topmost and reputed bulk wholesale clothing suppliers would cost them more; when in fact the truth is just the opposite.
Cheap suppliers don't really offer their bulk at cheap- they say they do, but they really don't. Foremost is that their pricing policy is not very transparent and includes many hidden costs, like shipping and distribution charges, taxes and duties, and more. Also, when they are offering their clothes at cheap, they make up for that money by using low quality fabrics, and inefficient technology and human resource.
On the other hand, good and reputed supplier set their pricing policy right and transparently. If they are going to charge you for anything, you would know that. Also they employ some of the best technologies and machineries that reduce their overall cost of production. All these combined reduces the cost of their bulk dynamically.
Banking on dropship clothing companies' service
Over the past couple of years, dropshipping companies have become the backbone of the clothing industry and the messiahs for the small businesses. But unfortunately, not many businesses bank on this service; maybe they don't really know what it is or have no idea just how lucrative dropship clothing companies can be for their businesses.
A dropshipper stores your ordered bulk in their own warehouse and offer a very smooth inventory management system. They, then, deliver to the end customers on your behalf. This saves you from delivery charge, and the cost of owning or renting a warehouse. Also, they provide insurance for your wholesale; so the financial loss suffered (if) during shipping is eliminated. Ultimately, all this increase your profit margin effortlessly.
Additionally, there are many top bulk wholesale clothing suppliers or manufacturers who also offer dropshipping services. This even furthers down your overall cost of buying wholesale and using dropshipping service indirectly.
So with these two ways you can easily increase your profit margin and edge your competitors.